End-Of-Life Doula Caregiver You Can Trust
Feel better in the comfort of your own home or wherever you may be (hospital, nursing home, assisted living or with a family member). I specialize in non-medical care and daily living assistance along with providing information and guidance based on your circumstances. Whether you need one day, everyday or just a few hours, I provide individualized services you can trust.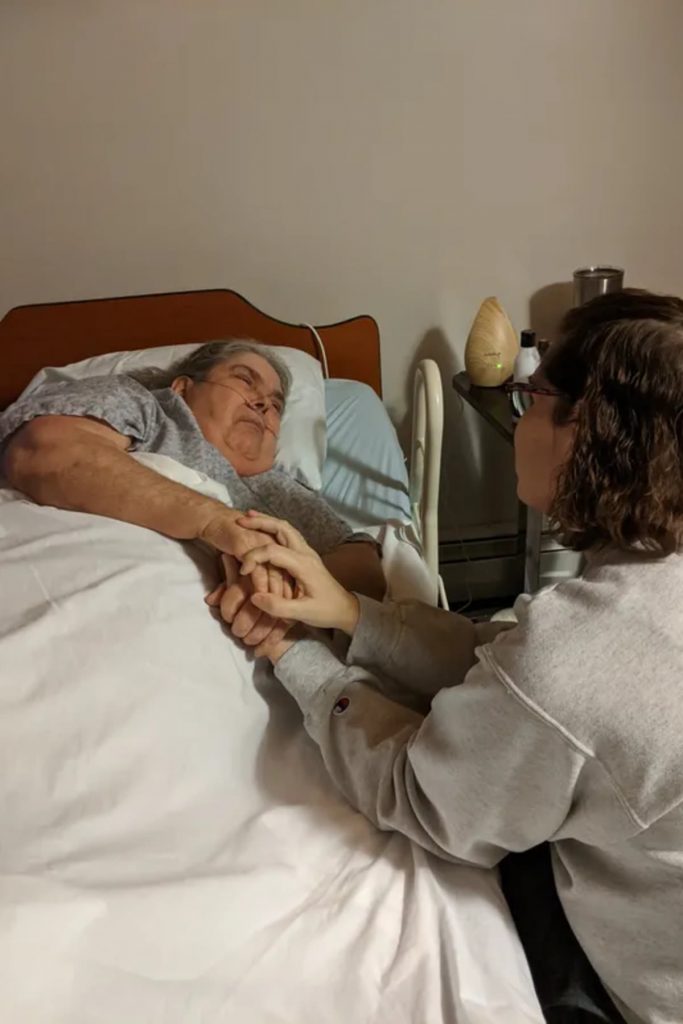 To Provide Companionship in your time of need
We, as End-of-Life Doulas (EOLDs), provide companionship and guidance to individuals and their families as they face death. We support services are multi-faceted, encompassing the emotional, physical, spiritual and informational needs of the dying and the entire family.
Soulful Transitions provides holistic services that enhance the emotional, spiritual and physical health of our clients and their families by providing compassionate care, pertinent information and aromacare if requested.
We believe that death is a natural part of life and that every person deserves dignity and respect as they transition to the next stage of their life.  We also believe in a family-centered, collaborative approach to provide the best care possible.
We support both the dying and their support network by providing a number of services such as identifying the goals, wishes and needs of the dying, working through anxieties, and providing information about choices as what to expect throughout the entire dying process.
Souful Transitions can assist with making sure information gets where is needs to be to help and try to eliminate the issues of information getting lost from from one place to the other like  between nursing home, hospital, and rehab and doctors.
Even though we provide a non-Medical aspect to your care, we as End-of-Life Doulas, are trained to assist everyone involved such as the dying patient and their loved ones through all the stages of death, something that most hospitals and hospices don't help with.
Soulful Transitions fills the gap in care. People can work with us before they reach a point where they qualify for hospice. We are able to devote ourselves to a single person, without an agenda to fulfill that person's needs. We are also trained to work with a terminally ill person's physical, emotional, and spiritual needs during the death process.
Please review our site and FAQ's and contact us with any questions or to obtain additional information about our services.
Customized and Individualized
Aenean et ligula condimentum, consequat elit et, accumsan tortor. Donec dictum lectus ac rhoncus viverra. Fusce massa magna, euismod a lacinia eget, mattis sit amet est. Duis pulvinar nulla at fringilla imperdiet. Nulla at nulla sit amet leo feugiat scelerisque.